What sets Fresame Mascara apart
from all the other brands?
Fresame is created with a proprietary blend of pure, natural, clean ingredients. This formula has been passed down to the owner from a secret "recipe" that has been in her family for generations.
Fresames' founder, Mariana De Luna Gokey, has spent years as an artist and expert in the Beauty Industry. Passionate about empowering women through beauty, she became frustrated with typical mascaras that provided long-looking eyelashes but created long-term damage. Mariana set out to create a mascara that would do more than provide a short-term beauty boost. By utilizing the secret blend of ingredients that was passed to her from her ancestors, she developed the Fresame line of mascaras.
Mariana descended from an ancient line of Aztecs and Mayans. The ancient Aztecs gained a well-earned reputation for their advances in healthcare and natural remedies, and ancient Mayan civilizations were serious about developing their beauty products. The Mayan civilization and its achievements in health care and beauty spanned over 3,000 years. Mayans used herbal healers, who used combinations of various herbs and plants to produce their facial products and natural, organic cosmetics. Today, modern chemists still study these herbs and compounds to create safe and effective beauty products.
Mariana created the Fresame line of mascaras – two mascaras that provide the instant impact of thick, long, luscious lashes while fortifying and strengthening the users' natural lashes. Fresame is free of harmful and toxic chemicals – only the gentlest and purest ingredients are used. Fresame is safe, gentle, hypoallergenic, and safe for sensitive eyes and contact lens wearers. Ingredients cultivated from nature like aloe vera, vitamins B and E, and a powerhouse of healthy nutrients that promote natural lash growth are included in the formula. This mascara not only lengthens, thickens, and fortifies – it improves your natural lashes!
Fresame Mascara provides the following benefits to its wearers:
Strengthens and nourishes the lashes.
Helps lashes grow by coating them with vital vitamins and nutrients that promote the growth of longer, stronger, thicker lashes. These important nutrients are gentle on the eyes and easily absorbed by the lashes.
The safe, gentle formulation promotes the growth of healthy lashes while moisturizing and nourishing existing lashes. 
Fresame mascara provides a strong, protective barrier to keep out dirt, grime, and unwanted pollutants.
Fresame mascaras contain natural antimicrobial and antibacterial ingredients that protect the lashes from free radicals. Our mascaras are gentle and safe for people with allergies, sensitive eyes, and contact lens wearers.
Natural lashes become longer, stronger, and thicker with repeated use.
Fresame mascara utilizes clean, natural ingredients that are necessary to stimulate the lashes' natural growth.
You can toss your curling wand – Fresame mascaras are rich in proteins that are necessary to strengthen the elastin that is vital to lash growth. Elastin also provides a natural curl to eyelashes.
Fresame mascara contains Aloe Vera, which can promote the growth of longer, thicker lashes when used daily for 3 months or more.
Our mascaras are rich in Aloe Vera, which helps to thicken, lengthen, and repair the eyelashes.
Fresame is gentle, safe for contact lens wearers, and easy to remove.
Fresame mascaras are rich in amino acids, vitamins, minerals, and nutrients that strengthen, lengthen, thicken, moisturize, and promote natural eyelash growth.
Our proprietary blend of secret ingredients contains special humectants that protect the lashes and prevent dryness, brittleness, and breakage.
Our secret blend contains a natural ingredient that stimulates the growth of keratin. Keratin is vital for eyelash growth and health.
Fresame mascaras are formulated with Aloe Barbadensis. This natural ingredient keeps eyelashes nourished, hydrated, and beautiful.
Fresame mascaras are formulated using a special blend of pure, natural ingredients. This proprietary list of ingredients came from a formulation used by ancient Mayans and Aztecs. This secret "recipe" has been used for many generations and was passed down to our founder from her ancestors.
Fresame mascaras contain Vitamin E, which is essential for the growth of long, thick, natural lashes.
Fresame mascaras are chock-full of vitamins B1, B2, B6, C, E, amino acids, and a powerhouse of nutrients that are vital to the growth and health of naturally long, thick lashes. Our mascara instantly improves the look of your lashes and promotes longer, thicker lashes over time.
We are Leaping Bunny certified – which means no animal testing, ever!
Fresame mascaras are gentle, Vegan, and cruelty-free.
We believe in empowering women through beauty, and empowering society by making contributions to important charities like THORN and The National Center for Missing and Exploited Children. You are aiding these important charities with every purchase of a Fresame product.
Fresames' Volumizer and Hasta La Luna Mascaras are made in Italy and formulated in strict adherence to European standards.
Why Mascara that's made in Italy is the Best:
Fresames' Volumizer and Hasta La Luna mascaras are formulated in Italy using only the highest quality of ingredients.
Italian cosmetics manufactures follow the guidelines that have been established by the European Union. These guidelines contain much higher safety standards than those established in the U.S.A.
Europe has banned or restricted more than 1,300 chemicals – a stark contrast to guidelines in the U.S.A., which has banned only 11.
Cosmetics that are made in Italy adhere to rigorous European standards. Our mascara is formulated in strict adherence to European guidelines and the REACH (Registration, Evaluation, Authorization, and Restriction of Chemicals) Mascara manufactured in Italy must be proven safe to use before being released to the market.
Cosmetics manufactured in the U.S.A. can contain untested, unsafe, and toxic chemicals. The U.S. guidelines favor profits for companies and manufacturers over safety for consumers and the environment.
Products manufactured in the U.S.A. can contain formaldehyde- a known carcinogen, parabens- linked to reproductive problems, and coal tar. These toxic chemicals are banned in European products.
No toxins or harsh chemicals means no toxic smell – Fresame has the same light, fresh scent as a basket of luscious strawberries!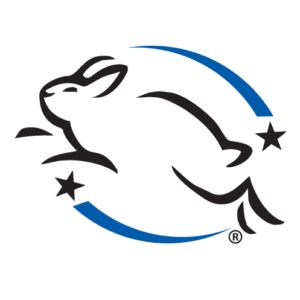 Don't take our word for it, see what others are saying about our products.
This mascara is amazing! It works so good for me because it holds the curl of my lashes and it doesn't drop them like some I've tried in the past.  I'm going to be usingit regularly during my makeup routine from now on!

Donna S.