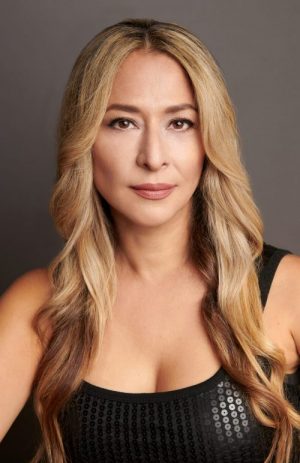 Bienvenidos A Fresame Cosmetics
Fresame ( Freh-sah-meh) a person who is a power house through makeup.
Today's Fresa is confident and wants to conquer her world, she knows who she is, where she came from and where she is going. Fresa's have a good sense of humor, no Debby Downer's or Karen's allowed. Bye Bye! Fresa's are always there to support each other, even when someone throws the chancla at you.
A Fresa love's makeup and is in the know with everything that surrounds her, music, fashion, food, but her faith, family, friends and let's not forget baby pets come first.
Siganme! on Instagram & Facebook @FresameCosmetics
HOLA FRESAS!
I am happy to bring to you Fresame Cosmetics, a Brand of Premium Luxury Mascara's.
Mascara is one of my favorite ways to make my eyes look amazing, even for those of us with small lashes.
I started my company after years of working in the industry as a MUA at Bobbi Brown Cosmetics, working in the industry, it taught me to train my team and grow my business. I had the opportunity to work fashion shows, weddings, non-profit events, I even was lucky to work the Oprah show. I have been an artist all my life, very happy to have graduated with a BFA, where I had the opportunity to learn about color theory, textiles, art & history.
I bring to you Fresame Cosmetics, a Brand of Cruelty-Free, Vegan, Paraben Free & just no gunk ingredients.
I hope you love the mascara's as much as I do, from me to you. 

Latina Owned

Made in Italy

100% Satisfaction Guaranteed

Paraben
Free

Vegan

Cruelty Free